Back To Health Chiropractic Reviews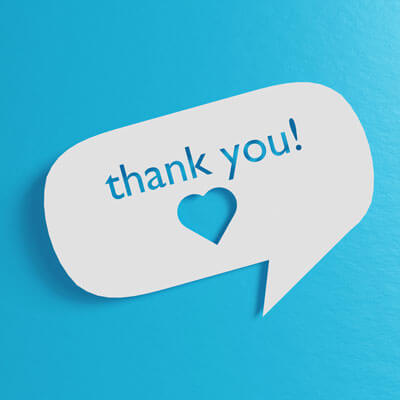 What Our Loveland Patients Say
At Back To Health Chiropractic we love when patients share with us their feedback and comments after chiropractic care. Please read our patient testimonials below to see what other people have achieved through their tailored treatment plans with us.
Share your stories too! Click here to send us your feedback so that we can help to spread the word about the benefits of natural Back To Health Chiropractic care.
For more information, or to schedule an appointment contact us today.
---
So Professional and Friendly
I was very happy with my first experience at Back to Health. The staff was friendly. Dr Derek was professional and listened to my concerns and explained what treatment would help me. The adjustment was the best I have ever received. I also had a massage by Tatianna which was so helpful .She was knowledgeable and informative in addressing my lower back and neck pain.
I was so happy with my experience that I made an appointment for my husband who was equally impressed with his experience at Back to Health!
– Wendy H.
Dr. Carroll is Amazing
My first visit was awesome! Dr. Carroll is amazing and really listens and his staff is also very helpful!
– Peggy H.
Very Helpful and Pleasant
I found everyone very helpful and pleasant. Doctor knowledgeable about my situation…he listened to me and I listened to him.
– Dennis P.
Feeling Positive!
Looking forward to feeling good again. Feeling very positive I am at the right place.
– Mindy P.
I Felt Comfortable, Welcomed, and At Ease
I appreciate the ladies at the front desk. They were warm, welcoming, and cheery, while still being 100% on top of their jobs. Dr. Carroll is a nice balance of professional and personable. Helping me to feel comfortable, welcomed, and at ease. Thank you all!
– Psyche W.
Our Web Reviews
First Time Visit Was Great
Dr. Carroll was great! This was my first time visiting a chiropractor. Dr. Carroll was kind, empathetic, and explained everything clearly. I had my first adjustment after the initial exam and I'm hopeful that my pain will be successfully treated.
– Jessica C.
Feel Like a New Person
Wow!!! I've been gimping around for the past few months – having recently moved and in search of a new local chiropractor. I tried a few 'walk in' chains, but those experiences just didn't do the trick. I made a few calls and decided to give Dr Carroll a try. OMG!!! I felt like a new person as I was walking out. He found and adjusted my jammed areas immediately. The office waived my initial exam fee by accepting a contribution to a local women's shelter. I'm tickled that Dr Carroll has taken the time to actually listen to me with no interruptions, no quick pre-conclusions, he just listened. Also, my experience in this office has totally been about me…so often, it becomes about others. I'm SO excited to have found Dr Carroll! He is qualified to evaluate and has the skills to adjust correctly and the temperament of a professional doctor. Thank you!
– Dawn L.
Life Saver!
Dr Carroll is a lifesaver! We first saw him three years ago to prevent my son from having to get a second tubal ear surgery and he did just that! So naturally, when I hurt my back badly and was miserable I wouldn't go anywhere else. I know I'll be taken care of feel cared for and be greeted with good info and a smile every time!
– Sarah S.
Awesome
Granted, I saw you for the first time 4 years ago, but my experience over the last 4 years has continued to be amazing and exceptional and awesome. Thanks for being awesome Dr. Carroll, and giving me more energy and mobility and less pain. You rock my socks!
– Maureen F.
I Am So Pleased!
I have seen many chiropractors over the years and I believe Dr. Carroll is the best I have been to. He took some x-rays that hadn't been taken from particular angles and it gave me new and helpful information about an old cycling injury that has bothered me for four years. I am so pleased! Plus, he has a great sense of humor!
– Tonna
---
Back To Health Chiropractic Reviews | (970) 635-2848