Massage Therapy
While you may look at massage as a luxurious spa treatment, we consider it an important part of a health and wellness plan. The way massage is performed at Back To Health Chiropractic is not necessarily just about relaxation; massage also focuses on soft tissue mobilization to help break up adhesions and muscles, improving mechanics and the function of the tissues.
Who Can Benefit?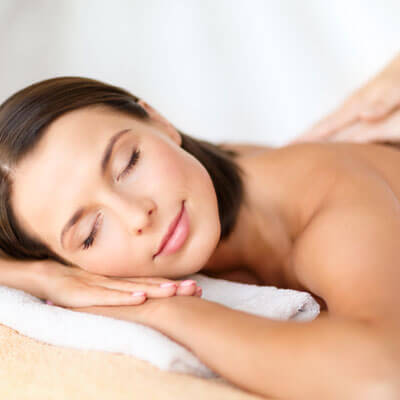 Just about everybody can benefit from massage! Whether you're a weekend warrior, stay-at-home parent, manual laborer, or mom-to-be, massage can benefit you. One of the greatest benefits of massage is stress reduction. It's no surprise that many people are under severe stress these days. Massage can reduce that stress and foster a greater sense of well-being.
Types of Massage Available
CBD
Cupping
Deep tissue
Hot stone
Medical
Swedish
What Are Some Benefits?
One of the immediate benefits of massage is a feeling of deep relaxation and calm. This occurs because massage prompts the release of endorphins. Those are the brain chemicals (neurotransmitters) that produce feelings of well-being.
Some of the physical benefits of massage include
Reduces muscle tension
Improves circulation
Stimulates the lymphatic system
Reduces stress hormones
Promotes relaxation
Increases joint mobility and flexibility
Improves skin tone
Improves recovery of soft tissue injuries
Heightens mental alertness
Reduces anxiety and depression
Enhances your body, mind, and spirit relationship
We will have you complete a brief health history form.
Your massage therapist will take you to your private massage room and go over your history and discuss the issues that need be addressed during the massage.
Your therapist will ask you to get undressed to your comfort level. They will then leave the room to let you get ready and on the table.
After a few minutes, the massage therapist will knock on the door to ask you if you're ready. Once you both are ready the massage will begin.
During your massage, the therapist will manipulate the soft tissues of your body using their hands and fingertips.
As we have a strict draping policy, only the limb exposed will be the area they work on.
After your massage, the therapist will leave the room so you can take your time getting off the table and redressed. They will wait for you outside your room with a bottle of water so you can hydrate, which is important following a massage. You also may be given some exercises to do at home.
We offer a monthly massage membership if you want to invest in your health with regular massage therapy. How this works is we will keep a credit card on file and either the 1st or the 15th we will deduct your member's rate. This will allow you to come in once a month and receive a 1-hour massage. If you decide to have more than one massage a month you just pay your member's rate for any additional services. All of our services roll over so you never have to worry about losing your services.
Book a Session
Contact our Loveland practice today to schedule a massage!
CONTACT US
---
Massage Therapy Loveland CO | (970) 635-2848